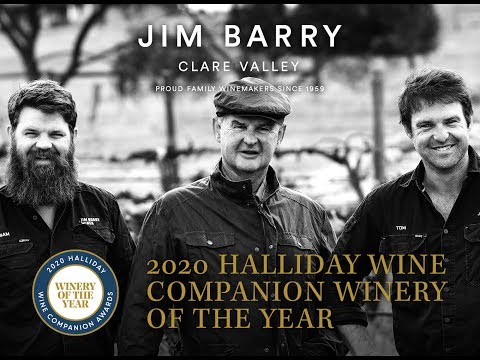 Jim Barry Wines in Clare has taken out the 2020 Halliday Wine Companion Winery of the Year award, a welcome birthday present on their 60th anniversary this month.
The winery also walked away from the Clare Valley Wine Show last year with six gold medals for riesling, which has never happened before.
With three generations of winemakers, their shiraz, cabernet sauvignon and riesling are the long-term stars of the range – but the Greek white variety assyrtiko is becoming the new favourite.
Sales Manager Sam Barry said the award is recognition for not only the winery but the whole Clare Valley.
"To win the Halliday Winemaker of the Year is a great honour, its justification for and endorsement of the work we've been doing over the last 60 years in Clare, but it's also a great endorsement for the Clare region as a whole," he said.
The company is releasing a book next Friday titled 'Jim Barry, More Than A Lifetime's Work'.
Photo: Pexels